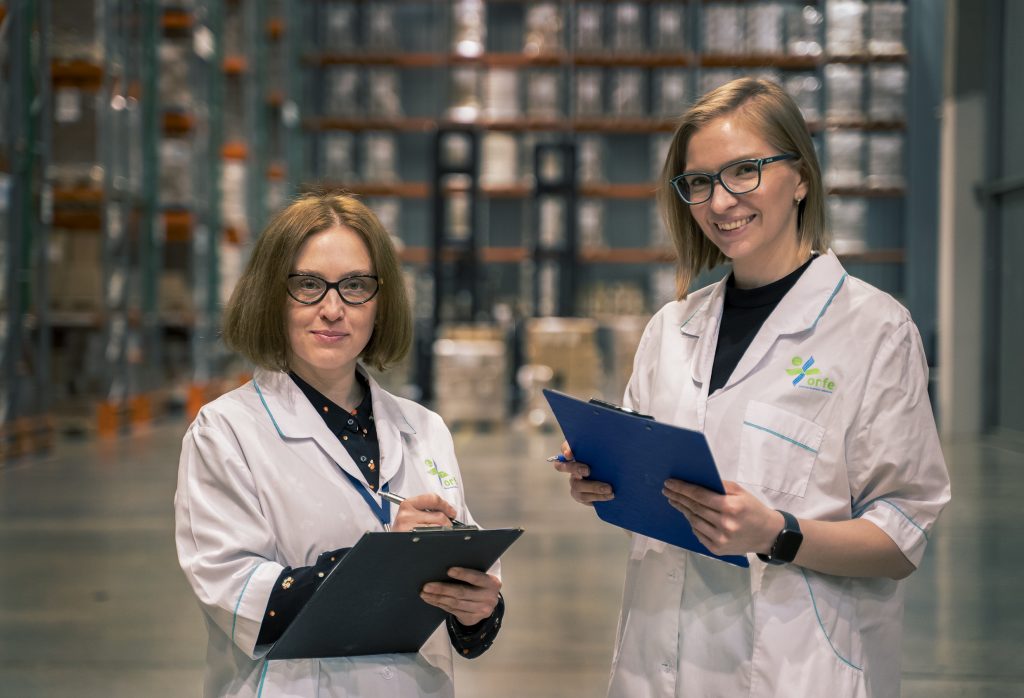 Quality Assurance: Two Certifications Russian Logistics Companies Must Have
When it comes to pharmaceuticals, creating a life-saving drug is only half the battle. The other half is organizing the logistics behind getting the product to healthcare centers and patients in pristine condition. Many pharmaceutical products have very specific temperature control requirements that must be followed in order to ensure product quality for the end-user. Not abiding by these requirements could result in the product being rendered unusable and thrown out as well as cause huge financial losses on the manufacturer's end.
Products spend a staggering 80% of their lifecycle in a distributor's warehouses. Because so much of the product's time is typically spent sitting in another company's facility, making sure that the organization handling this portion of the supply chain is compliant should be at the top of the list.
What should you look out for when evaluating your potential bonded warehouse partner? Take a look below at the most important certifications to look for.
Certifications
For international pharmaceutical manufacturers, it is especially vital to choose a logistics partner who is certified, compliant and meets quality assurance standards.
When looking for a qualified logistics partner, there are two international certifications that a company must have in place: ISO 9001:2015 (International Standard of Organization) and GDP (Good Distribution Practice). It cannot be stressed enough how important these certifications are.
ISO 9001:2015
ISO can be used across any industry and is a sure sign that the business in question is committed to client satisfaction and product consistency. Checking that these standards are being followed is especially important when evaluating new partners and ensuring that quality management systems are in place.
According to the ISO, a company should consider an ISO audit when it:
a) needs to demonstrate its ability to consistently provide products and services that meet customer and applicable statutory and regulatory requirements, and
b) aims to enhance customer satisfaction through the effective application of the system, including processes for improvement of the system and the assurance of conformity to customer and applicable statutory and regulatory requirements.
https://www.iso.org/standard/62085.html
Being compliant with ISO's latest standards includes annual checkups related to distribution and transportation practices as well as warehouse storage quality.
GDP
Being GDP compliant certifies that a distributor is meeting the standards set out to ensure that product quality is maintained within every step of the supply chain.
According to the European Medicines Agency, compliance with GDP ensures that:
medicines in the supply chain are authorized in accordance with European Union (EU) legislation;
medicines are stored in the right conditions at all times, including during transportation;
contamination by or of other products is avoided;
an adequate turnover of stored medicines takes place;
the right products reach the right addressee within a satisfactory time period.
https://www.ema.europa.eu/en/human-regulatory/post-authorisation/compliance/good-distribution-practice
This certification also means that the company has installed risk assessment policies and preventative measures to tackle any issue, should it arise. GDP has set the most rigorous and stringent World Health Organization (WHO) standards for the safety and security of pharmaceutical product distribution.
Audits that ensure quality
There are seven categories that undergo audits in order to ensure ISO 9001:2015 and GDP certification:
Quality of transportation
Storage conditions
Inventory management, trade and distribution practices
Vehicles & equipment quality
Shipment containers & container labeling practices
Return & replacement policies
Personnel training
Choosing a GDP and ISO-certified partner means choosing a trusted organization that guarantees safety and high-quality standards for patients. It is important to note that while there are over 5,000 warehouse companies operating in Russia, far fewer are GDP certified, so be very cautious when making your selection.
Orfe
Orfe was among the first 4PL providers in Russia to become ISO-certified in 2011. In December 2020, Orfe received its GDP certification. It currently provides services for 15 of the largest Russian pharma distributors.
With decades of experience under its belt, Orfe's experience ensures that it is ready to store any medical product or drug under the necessary requirements it has. Orfe also provides consultation services to attain Russian government certificates needed for the product to break into the market successfully.
To discuss how Orfe can help your business, contact us here.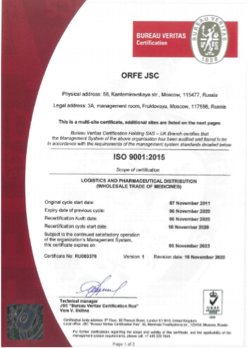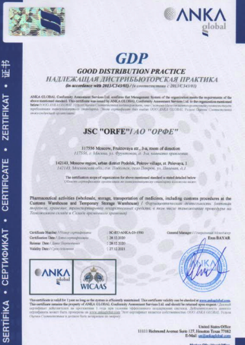 Orfe's GDP and ISO 9001:2015 certificates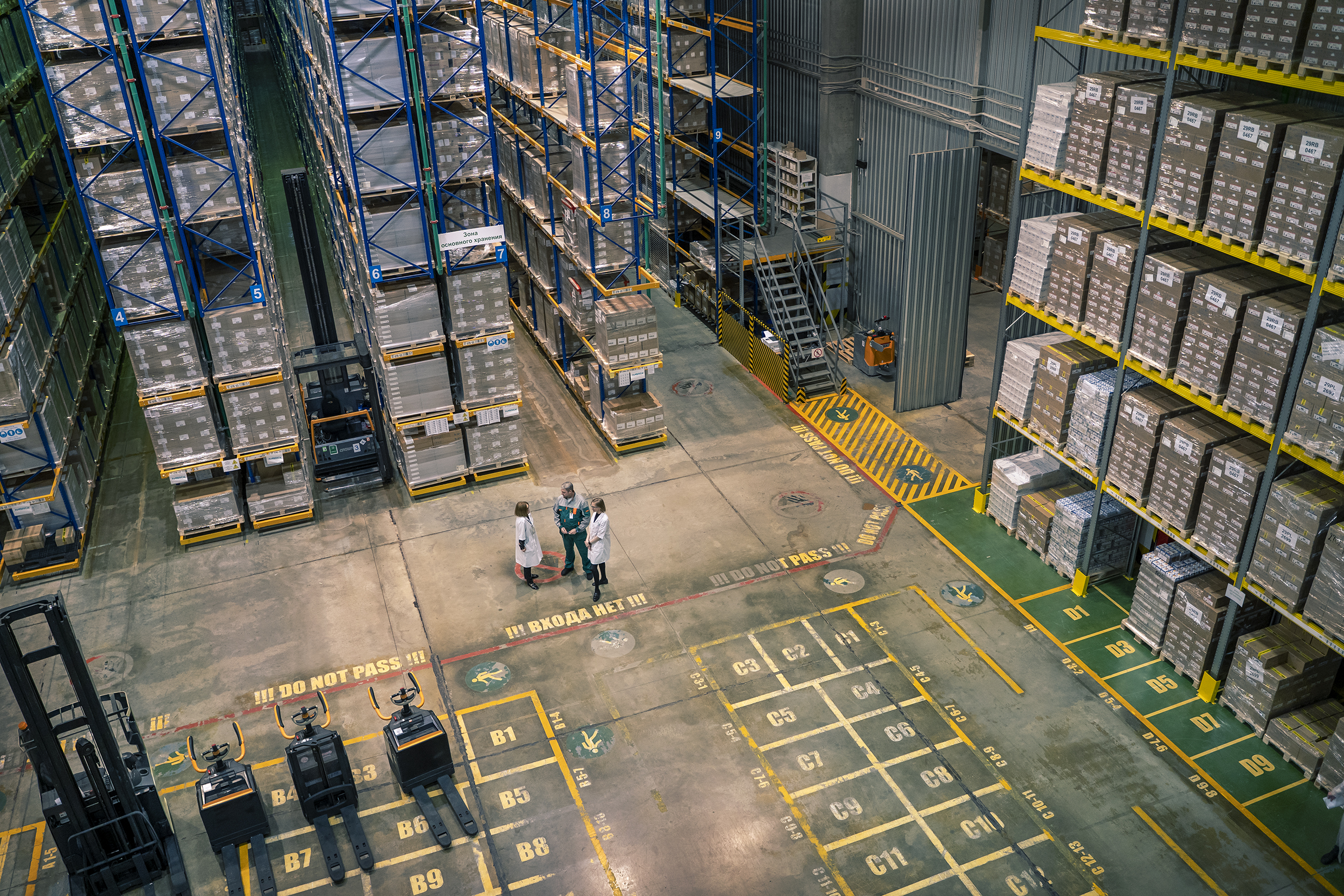 Comments are closed